BMW Motorcycles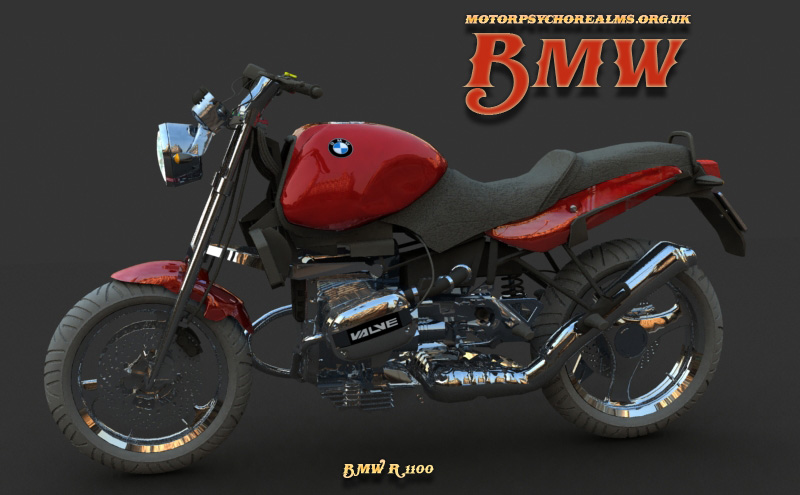 BMW (abbreviation of Bayerische Motoren Werke, or in English, Bavarian Motor Works), is an independent German company and manufacturer of automobiles and motorcycles. BMW is the parent company of the MINI and Rolls-Royce car brands, and was owner of Rover.
The company slogan in English is "The Ultimate Driving Machine".
BMW started building motorcycle engines and then motorcycles after WWI. Their first notable motorcycle, the "R32" came in 1923. These had a "boxer twin" engine, in which an air-cooled cylinder protrudes into the air-fllow from each side of the machine. Other than a few post-war singles (basically to the same pattern), all their motorcycles had used this distinctive, unusual (but well-regarded) layout until the early 1990s. Many BMWs are still produced to this pattern, which is designated the "R series".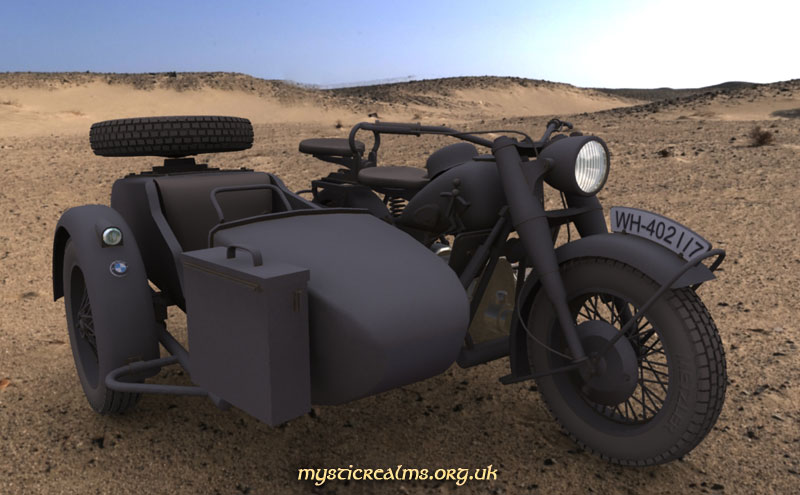 In 1993 came the "K Series" (affectionately known as "The Brick"), still shaft drive but now water cooled and with the 3 or 4 cylinders on one side. Shortly after, BMW also started making the chain-driven F and G series with single and parallel twin Rotax engines.
BMW motorcycles tend to be relatively light for their size, and they have a range of models that give an off-road, sporty or relaxed and comfortable ride.
In 2002, BMW updated the airhead boxer engine, adding double spark plugs per cylinder. In 2004 it added a built-in balance shaft, an increased capacity to 1200 cc and enhanced performance to 100 hp (75 kW) for the R1200GS, compared to 85 hp (63 kW) of the previous R1150GS. More powerful variants of the oilhead and hexhead engines are available in the R1100S and R1200S, producing 98hp and 122hp, respectively.
In 2004, BMW introduced the new K1200S Sports Bike which marked a departure for BMW. It is both powerful (the engine is a 167 hp unit derived from the company's work with the Williams F1 team) and significantly lighter than previous K models. It was BMW's latest attempt to keep up with the pace of development of sports machines from the likes of Honda, Kawasaki, Yamaha, and Suzuki. Innovations include a unique electronically adjustable front and rear suspension, and a Hossack-type front fork BMW calls Duolever.
BMW was one of the earliest manufacturers to offer anti-lock brakes on production motorcycles. The generation of anti-lock brakes available on the 2006 and later BMW motorcycles pave the way for the introduction of sophisticated electronic stability control, or anti-skid technology - a first for production motorcycles - later in the 2007 model year.
BMW has always been an innovator in motorcycle suspension design, taking up telescopic front suspension long before most other manufacturers. Then, when other makers caught up, they switched to Earles Forke, front suspension by swinging fork (1955 to 1969). Most modern BMWs are truly rear swingarm, single sided at the back (cf the regular swinging fork usually, and wrongly, called swinging arm).
Some BMWs started using yet another trademark front suspension design, the Telelever, in the early 1990s. Like the Earles Fork, the Telelever largely obviates dive under braking.
BMW Motorcycles