Indian Motorcycles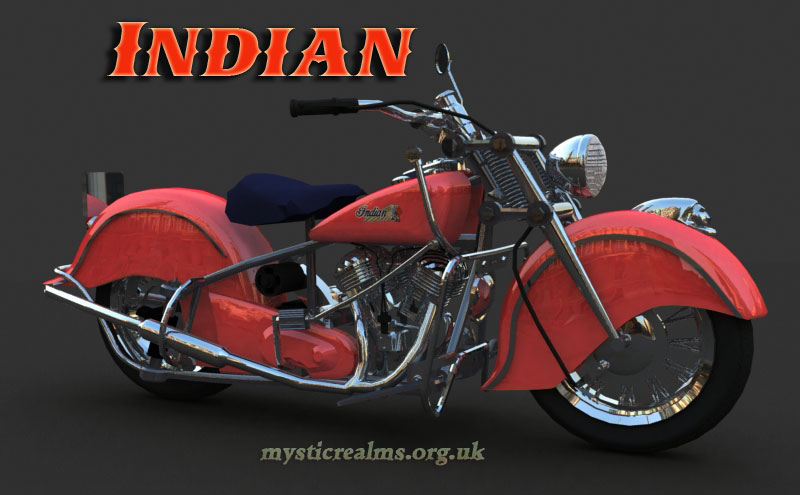 Indian Motorcycles ( US 1901 - UK - 1951-63), at one time the largest motorcycle factory in the world, Indian Motorcycles stopped producing bikes in their Springfield factory in the 1950s, later putting their badge on other makes.
Very advanced for their day Indians Motorcycles were raced successfully worldwide. Freddy Dixon won the Belgian Grand Prix in 1923 on a 498cc side valve single Indian.
Indian Motorcycles was one of many makes bought by AMC (Associated Motor Cycles Ltd) in the late '50s and subsequently killed by that badly managed company.
The Indian Scout and Indian Police Scout designs of the late 1920s were argueably their best. During World War 2 Indian supplied motorcycles to the US armed forces.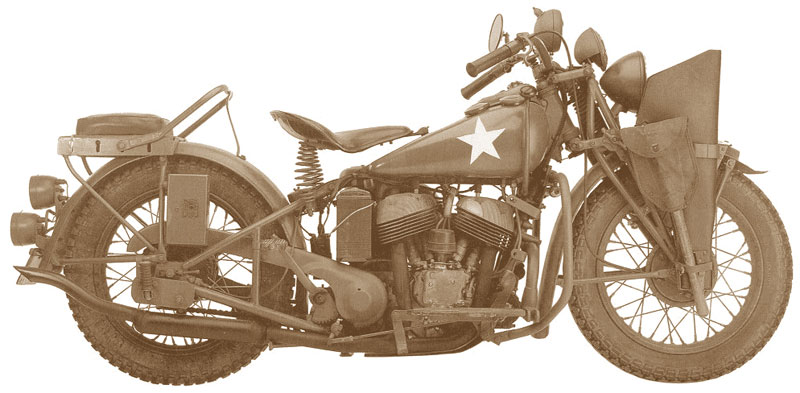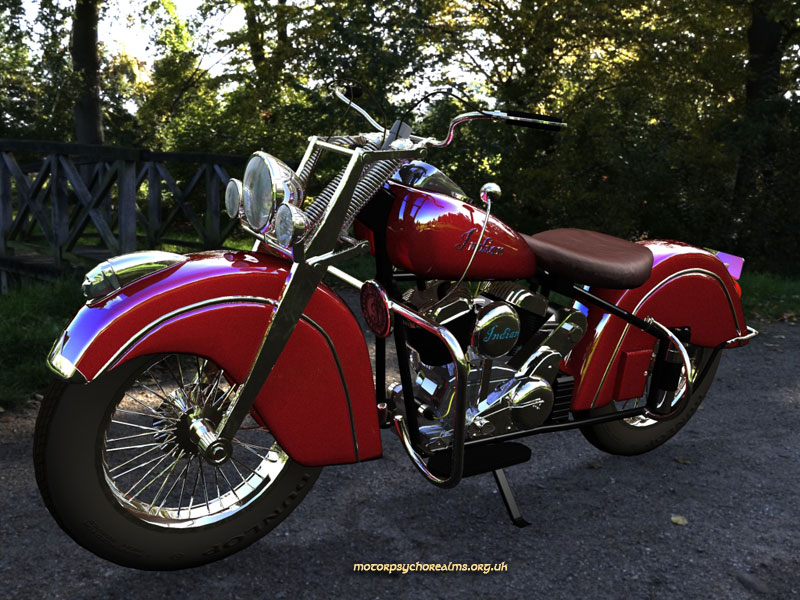 Indian Chief 1946; rendered in 3dsmax
©
Les Still