BSA Motorcycles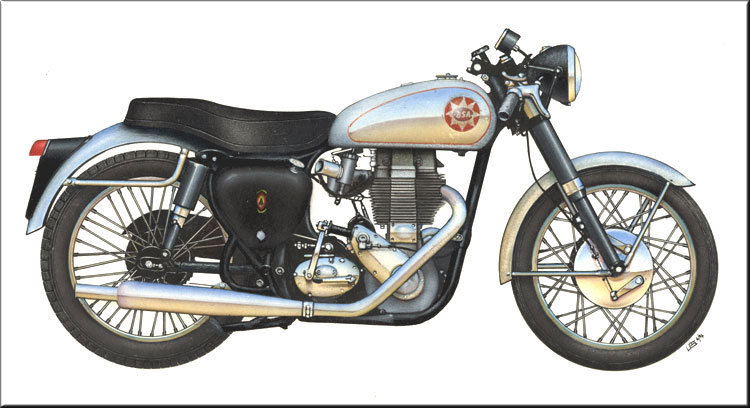 500cc OHV model B34 Clubman's - Airb
rush Illustration
©
Les Still
The Clubman's model Goldstar was developed for competition in road and short circuit events and is now regarded as a classic British motorcycle.
At its peak, BSA was the largest motorcycle producer in the world. BSA supplied 126,000 M20 motorcycles to the armed forces, from 1937 (and later until 1950) plus military bicycles including the folding paratrooper bicycle. Sir Bernard Docker headed BSA until 1951, after which Jack Sangster became Managing Director. Post-war, BSA continued to expand the range of metal goods it produced. The BSA Group bought
Triumph Motorcycles
in 1951, making them the largest producer of motorcycles in the world. The cycle and motor cycle interests of
Ariel
, Sunbeam and New Hudson were also acquired. Most of these had belonged to Sangster.